FCL entire container sea shipping to Singapore 20GP/40GP/40HC
FCL is the acronym for Full Container Loading, FCL dry container has three types 20 feet, 40 feet and 40 high feet, and freezer container 20GP/40GP. normally cargo volume is reached 20 - 25 cbm we advice customer to use 20 feet to ship the cargo, cargo volume reached 50 - 55 cbm, use a 40 feet container and cargo match the volume of 60 - 68 cbm, use 40 high feet container is better
click to learn Container type & capacities
click to learn what is called cbm
click to learn what is called GP/HC
From shipper's address
Customers buy goods from one vendor anywhere in China and its cargo volume fit an entire container, we could arrange one of container 20GP/40GP/40HC from shipper's address originally to consignee door in Singapore. no matter where the shipper's cargo is, Dalian, Tianjin, Qingdao, Shanghai, Ningbo, Xiamen, Shantou, Shenzhen, Guangzhou, Changsha, wuhan, Sichuan, Chongqing, or somewhere else,  midland, east or west China. we could handle the job well done for whole process depends on customers' need.
The procedure as follows
*. Export address haulage truck
*. Port of loading export customs declaration
*. Export terminal handling
*. Sea shipping to Singapore
*. Singapore destination terminal handling
*. Singapore customs clearance
*. Singapore local delivery to consignee address
From DJcargo's warehouse
Customers buy goods from different vendor from anywhere in China need combining all cargo into an entire container shipping to Singapore, DJcargo has warehouse for inventory service by offering 30 days free.
This method is more convenient to customers whose buy goods for their property's decoration, workshop materials import, wholesale shop sourcing, factory raw materials import, and other community massive import.  we are also providing a wise inventory system to monitor storage and shipment tracking.
The procedure as follows
*. Double check how many goods we have received in warehouse according to checklist customer has bought
*. Gathering all the cargo and make it ready to ship
*. Booking container, arrange haulage truck,
*. Loading cargo into container, handling export customs work
*. Sea shipping to Singapore
*. Singapore destination terminal handling
*. Singapore customs clearance
*. Singapore local delivery fulfill to consignee address
Firstly, customers should have known your need, to know what mode of shipping is better for the shipment, DJcargo always provides a solution to customers' shipment, not merely quotation. make customers fully counseled before conducting the shipment is the pattern we do business
To start shipping a FCL entire container, we should know some factors from customer. as follows
*. Where is the cargo located in China
*. When does the shipment ready
*. How many cargo, weight, or cubic meters, dimension..
*. What is cargo name or its function
*. Cargo packing list
*. Consignee address in Singapore
These are the basic information we need from customers to make quotation more accurate, a casual quotation can making customer to do the budget, but it doesn't work when shipment ready date, because of the sea freight always keep floating every weekday
Many vessel companies ship container from any main port in China to Singapore,  every day it has shipping schedule available for choose, as Singapore station is as many as vessels must pass through, if you have no experience in choosing a shipping schedule to ship a container to Singapore, the long time delay would have made you more headache
The majority carrier we often use as follows
WANHAI
IAL
OOCL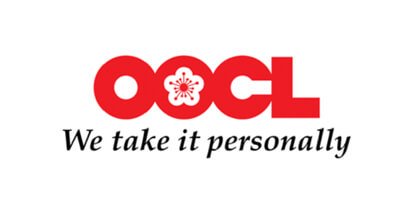 PIL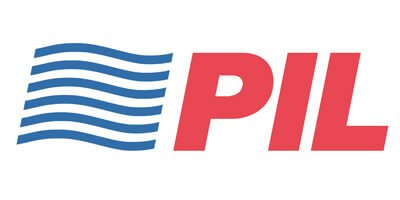 COSCO
Once your shipment gets to be large enough – usually around 20 CBM, depending on your goods – it becomes well worth paying the flat fee because cost per unit on LCL is much higher.  Here are some other factors that affect FCL pricing:
*  GRIs (General Rate Increases). These are container price increases that carriers can implement at the beginning and middle of each month, usually in response to demand. .
*  Peak season price spikes. Peak season hits when businesses ship at higher volumes to make sure their supply is ready for the holiday shopping season. For FCL, peak season is typically between August-November.
*  Holiday delays. Shippers from China need to account for the Chinese New Year, usually in February, and Golden Week in fall, which are week-long holidays that impact demand and prices. Wherever your origin and destination, make sure to check the local calendar for important holidays.
Carrier
20 GP
40GP/HC
Terms
From
Guangzhou
12500 RMB
16600 RMB
DDU
DJcargo warehouse
Shenzhen
12500 RMB
16600 RMB
DDU
Shipper's address
Xiamen
8500 RMB
11000 RMB
FOB
Port
Shanghai
9000 RMB
11500 RMB
FOB
Port
Qingdao
9500 RMB
12000 RMB
FOB
Port
Tianjin
10000 RMB
12500 RMB
FOB
Port
Above sea freight for 20GP|40GP/40HC is only for reference, a

ctual cost should be engaged with real shipping date, a complete freight should consist a series surcharges such as haulage truck cost, export customs cost, THC, DOC, and other cost, each shipment should confirm total cost before conduct the shipment
Click to learn what cost consisted of shipping a container from China to Singapore
We normally charge freight after all local work done, then we will issue invoice to collect freight cost.
Can pay SGD to our Singapore OCBC bank account
Can pay  SGD to our Singapore Paynow account
Can TT to China bank account
Can pay through Wechat
Can pay through Alipay
Can pay through Taobao     click to know payment methods