Large item & oversize cargo shipping to Singapore by sea freight is first option, its easiest way through container shipping than other freight method. If use freight through airplane, the cargo dimension and its angle diverse might not load into an aircrafts, or need head raiser plane to carry the cargo.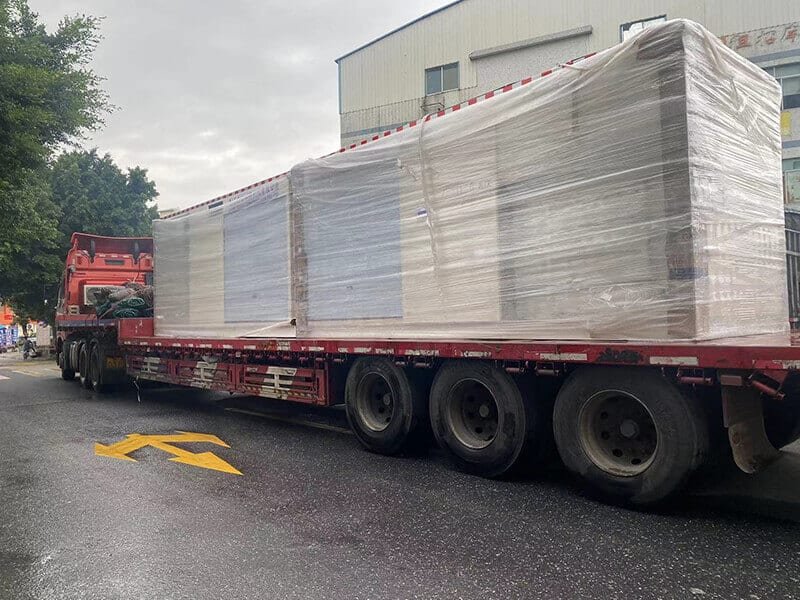 Here is an example, two big items, each one's dimension; length is 5.5 meter, width 2.4 meter, height 2.4 meter and weight is more than 5 tons. Using air freight shipping to Singapore is not an economic option, would cost too much for freight. elapsed time for transiting still need more than 5 days. 
From China to Singapore sea shipping, transiting time normally only 5 days, total duration is about 10 days, including deliver to consignee address. 
For such oversize and overweight item shipping, cargo dimension and weight is suitable 40HC container type. single package weight is about 5 ton, 7 ton forklift to do loading and unloading work is competent
We have experienced for loading heavy cargo into container, we design and plan the work how to ongoing smooth. To protect container bottom board, move the cargo into container without striking, we use a special tool to do loading work. Moving tank carrier can be easily install cargo into container, to prevent any damage of container and cargo itself.  At the destination port return container to yard, if they spot any damage of the container,  the fine would be served for repairing, and its cost is high.